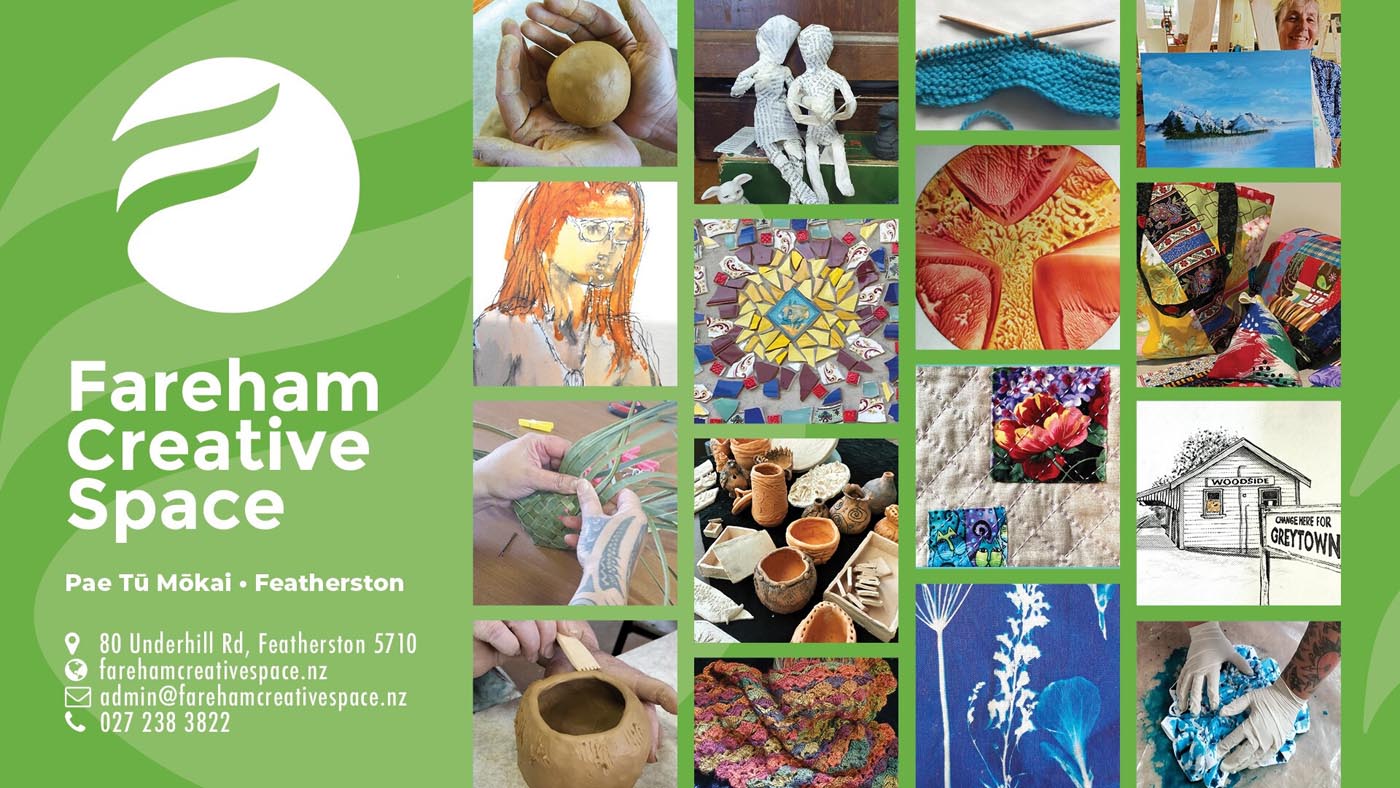 Welcome to Fareham Creative Space.
We are a registered charitable trust in Paetūmōkai Featherston, situated in the beautiful and extensive grounds of Fareham House, set in native bush with a transitional organic garden and a developing food forest.
We offer a broad scope of creative art workshops, such as pottery, fine arts and crafts, including textiles and sewing. These activities are open to everyone. During the week you can meet our tutors and co-ordinators who will be running our 'Open Studio' sessions where you can work on your own creative ideas and meet others. We also have more structured weekday and weekend programmes.
We run programmes that are adapted to all ages and can cater for school classes, groups and private parties.
These art form options will shift according to the needs and interests of the wider community. We always welcome new ideas, so if you would like to host a workshop, an event, or want to suggest a programme not offered, please get in touch at admin@farehamcreativespace.nz.