About Fareham Creative Space:
Fareham Creative Space, a registered charitable trust, is an artist and peer-led initiative in Paetūmōkai Featherston, with an emphasis on social inclusion in the South Wairarapa. We provide an innovative space for our diverse communities to attend a range of creative pursuits, in the form of weekly 'Open Studio' sessions, weekend workshops, artist exhibitions and regular community events.
We have 2 classroom spaces, one which is transforming into a pottery studio and the other a textiles studio and have access to toilets and a kitchen on site. There is also the ability to use the old school gym for larger workshops and the capacity to host outdoor events on the beautiful and extensive grounds of Fareham House, which encompasses a dance and yoga studio, B&B accommodation, & private residences, all set on native bush with a transitional organic garden and a developing food forest.
We offer a broad scope of creative endeavours such as pottery, fine arts, crafts, textiles & sewing, performance, music, literary pursuits, and film. These artform options will shift according to the needs and interests of the wider community and we always welcome new ideas, so if you'd like to host a workshop or event or have an idea for something you'd like to see happen here, please get in touch at registrations@farehamcreativespace.nz
Our Creative Wellbeing Approach:
We support diverse needs and cultures through āko, the process where artist and tutor learn from each other in a reciprocal way. The aim of our creative space is to promote whanaungatanga through creative activity and provision of a space to encourage social inclusion. This is a place for connectedness, community and reducing barriers to participation by creating an accessible, engaged environment for all. We support and advocate for ngā toi mo te katoa: 'arts for all'.
As a member of the national Creative Spaces Network, we work in partnership with other creative spaces in the region and collaborate with annual events and organisations in Paetūmōkai such as Fab Feathy, Booktown and Featherston Organics Week.
Our Vision:
We are proud of our vision, "Hauora and wellbeing through creativity", which places cultural practice and wellbeing with creative expression and art-making at its core.
Our Staff: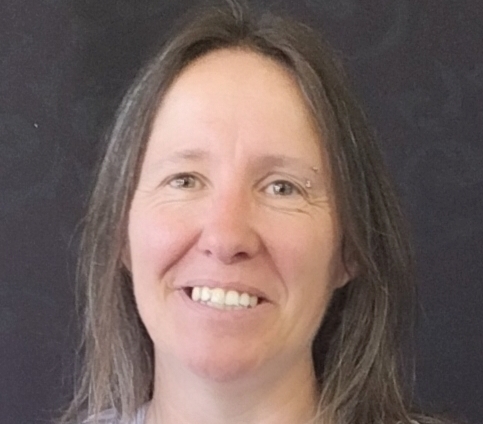 Coordinator: Joanne Ridley-McBeth
Joanne is our Lead Coordinator and has been the main driver in getting Fareham Creative Space up and running. She has formal qualifications in 3D Art, Fine Art and Sculpture & Installation and has previously worked at Alpha Art Studio in Wellington as a Team Leader. She has a passion for community creative spaces by making art & creativity accessible for all and believes in bringing hauora to the community through creativity. She loves to focus on the moment of creation 'the flow of inspiration' and tries to bring this practice into her everyday life.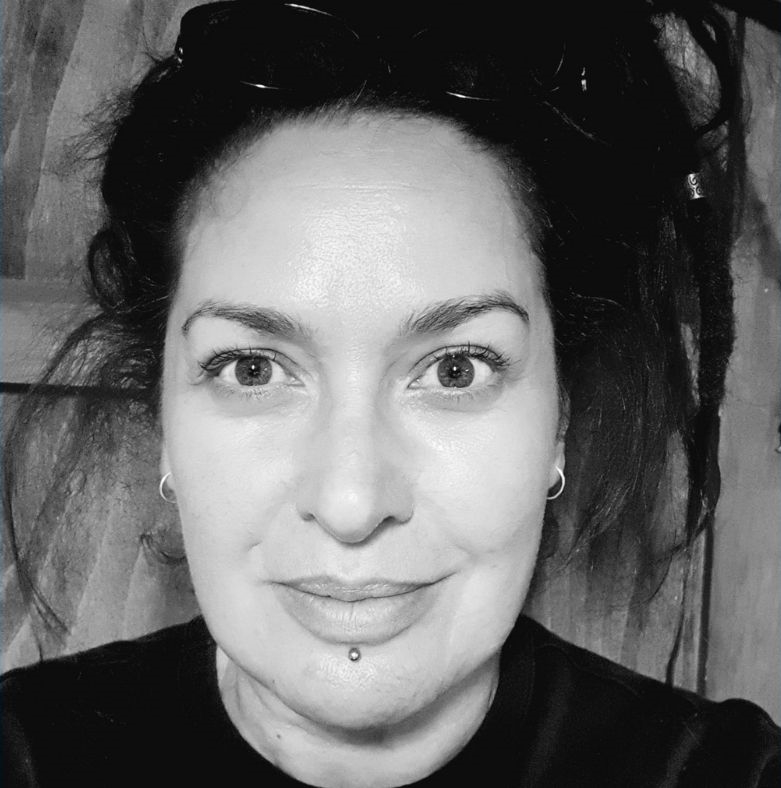 Facilitator: Taralee Freeman
Taralee Freeman is an Abstract Artist with qualifications in Creative & Visual Arts and 20+ years of experience in the NZ Creative Industry. She is a versatile and skilled Artisan, renowned for her unique and personal style. Her work has been exhibited nationally & internationally and she has also been a 3x finalist in the World of Wearable Arts.
She encourages you to always be reminded of these words by Henri Matisse 'Creativity takes courage', so… be courageous, fellow Artists.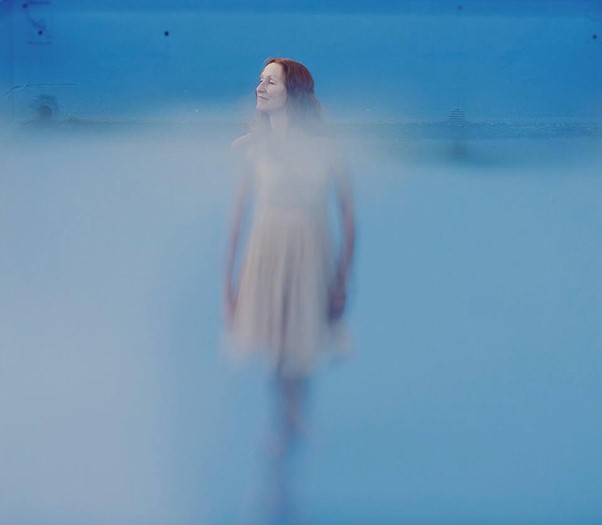 Facilitator: Justine Rose Kingdon
Justine is a Dancer, Choreographer, Performance Artist, Writer and Visionary. She has achieved a graduate and postgraduate diploma in novel writing and a graduate and postgraduate diploma in contemporary dance. She also has 6 years experience in trash to treasure creations and is a talented 'Upcycler'. Her deepest desire is to inspire and empower people in their creative response/relation to the earth.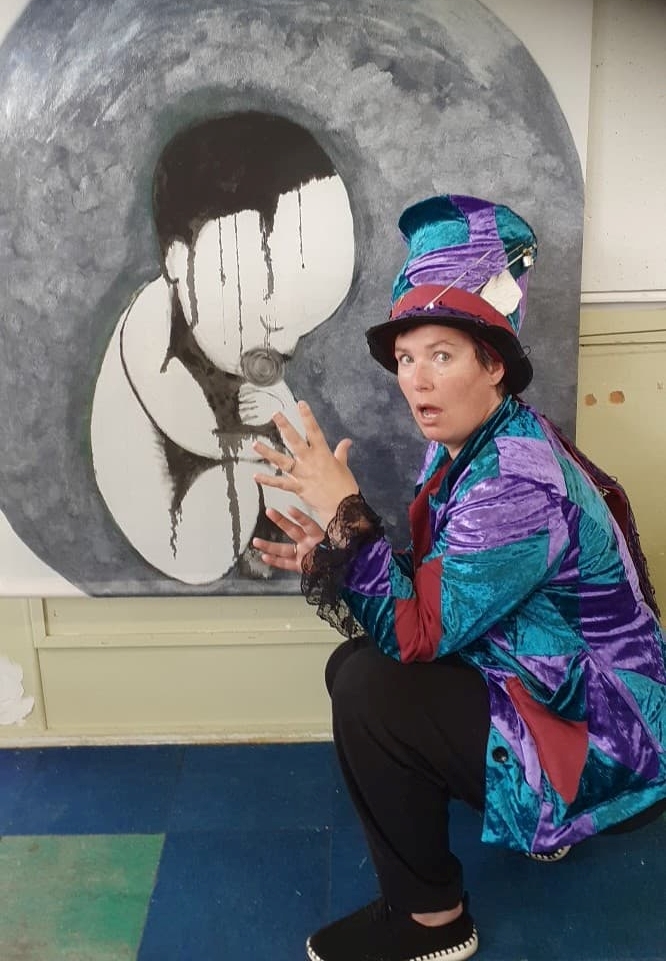 Volunteer: Samantha Ridley-McBeth
Samantha Ridley-McBeth loves the magic and transformation which can be summoned forth from a static object, such as fabric or paint. She specialises in fabric creation, however in 2020 she mounted her own solo exhibition featuring Luna (above).
Samantha is also certainly a Performance Artist and is currently FCS's resident Hatter.