Pottery workshops
Welcome to the Pottery Studio. We run basic to intermediate Pottery workshops and have a membership for potters who have access into the pottery studio, reduced cost for specialised workshops and pottery supplies.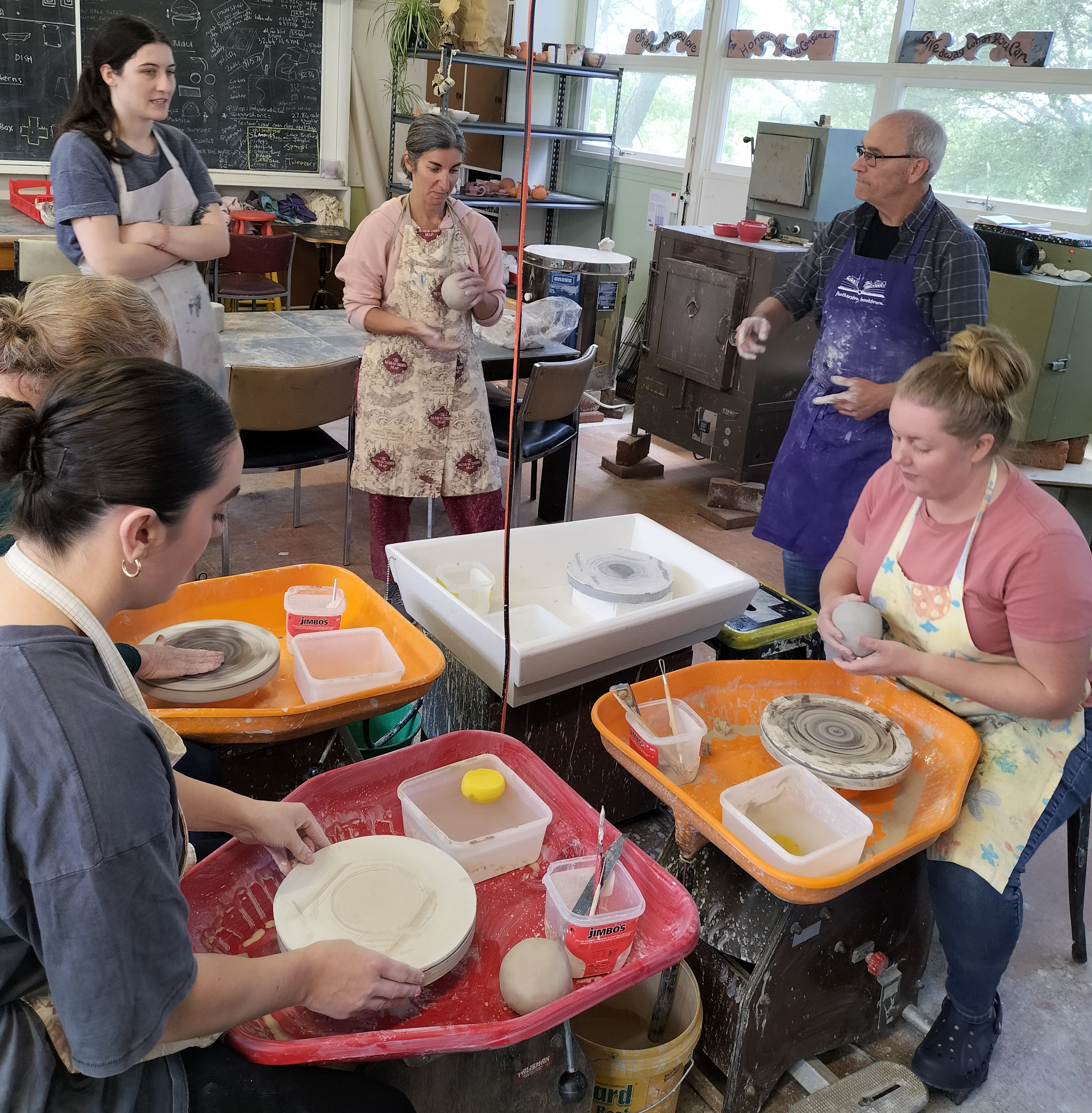 Pottery workshops on offer
Pottery Basic-Beginner:

This is a four-week workshop that covers hand-building, coil and slab techniques. Wednesdays and Saturdays throughout the year. Tutors: Joanne Ridley-McBeth and Diane Coe
Cost: $100 per person
Induction course:

This is a six-week workshop covering hand-building techniques, wheel work and glazing. Wednesdays and Saturdays - register your interest in the next set of workshops. Tutors Joanne Ridley-McBeth with Marshall Owen.
Cost: $180 per person
How to become a pottery member
Complete an induction course and apply for membership. It's $100 per annum, from 1 April to 31 March. It's a great way to connect with other local potters.
Read the membership information